Manager, eCommerce Strategy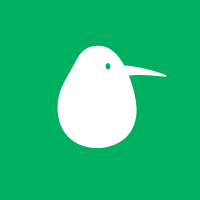 KiwiCo
Mountain View, CA, USA
Posted on Thursday, April 20, 2023
About Us
KiwiCo is an innovative e-commerce company that sparks kids' creativity and curiosity through offline and online materials and inspiration. We offer kids a delightful, engaging way to explore, create, and learn. Our core offering is a subscription service. We design and deliver awesome hands-on projects to kids. We also manage an e-commerce storefront and content platform. We take great pride and ownership in the products we build and in the community of parents and kids we serve. Our office is located in Mountain View, within walking distance to the Caltrain station. Currently, we work a hybrid schedule of Tuesday and Wednesday in-office and remote work the rest of the week.
Job Summary:
We're seeking an entrepreneurial, data-driven, and creative eCommerce leader to be the driver of the KiwiCo Store – someone who can identify and execute against new opportunities while creating an differentiated digital customer experience.
The ideal candidate will have proven success at driving impact at growing ecommerce businesses. You should be one part merchant with a great eye for product, one part strategist fueled by data-driven insights, and one part marketer geared for growth.
With this role, you'll operate with a high-level of ownership as you collaborate closely with cross-functional partners across Marketing, Digital Product, Analytics, and Product Design. Using customer insights, market data, and business performance learnings, you'll advocate for and drive strategic priorities to position KiwiCo as a seriously mission-driven brand with "whoa, awesome" products for kids.
As a start-up celebrating creativity and development, we believe and encourage the same in our team. We seek team players with an infectious positive energy, great initiative, and a get-it-done attitude. Candidates must thrive in ambiguity, love a rapid paced environment, and have a strong desire to learn.
Role and Responsibilities
Define and execute merchandising and marketing strategies that deliver an optimal consumer experience, while hitting financial goals of the business across the KiwiCo Store.
Deliver the annual merchandise roadmap with assortment plans, promotional strategies, and key seasonal considerations to lean into revenue and margin driving opportunities.
Collaborate with Marketing to bring these ideas to life across key channels.
Develop a deep understanding of KiwiCo customer's shopping preferences and unmet needs; leverage this understanding to define commerce vision and differentiated strategy.
Build monthly sales forecasts and partner with Sourcing and Finance teams to meet and maintain inventory health of the assortment. Identify trends and share product insights to help inform the Product Development pipeline.
Partner with Marketing, Digital Product, and Analytics to bring new ideas and innovative approaches to our digital experiences to drive new customer growth and conversion.
Identify business opportunities and risks through analyzing and communicating sales performance
Required Qualifications:
4+ years of experience. You come from a high-growth, fast-moving eCommerce, merchandising, or marketing background with a BA/BS degree.
Effective problem solver, with a hands-on "get things done" mentality. You are eager and able to solve challenges and tackle opportunities, identify potential issues and hurdles, and develop ways to get around them. You can adapt quickly to figure out innovative ways to get things done.
Solid project management skills and the ability to multitask. We move fast. Effective prioritization and organization to stay positive and proactive in an ambiguous environment is a must. We always have several projects on the burner, so efficiently and effectively driving timelines, while balancing product objectives and broader company goals is essential.
Excellent quantitative and data analysis skills. You're energized by data and are always looking to uncover insights to develop new ideas, test hypotheses, and make key recommendations. Experience with Mixpanel, Looker, or Google Analytics is a plus.
Broad operating range. In addition to being thorough and detail-oriented, you're able to see the big picture. Based on your understanding of the broader implications, you think critically and act strategically.
Collaboration & communication skills. We work closely with our cross-functional partners. You have exceptional communication skills that allow fluid cross-functional team discussions, projects, and collaborations. You are a true team player, and leader for others.
Always learning. As a growing startup we're always faced with new and exciting challenges. We enthusiastically own our many hats, and dive into the unknown. We love to learn, grow, and push the boundaries of what's possible.
More about you: You're positive, motivated, dynamic, thoughtful, creative, enthusiastic and entrepreneurial with excellent judgement.
If you're passionate about delivering innovative, delightful, and enriching products and experiences for kids, we'd love to hear from you.
Diversity
KiwiCo is committed to creating a diverse environment and is proud to be an equal opportunity employer. Individuals seeking employment at KiwiCo are considered without regard to race, ethnicity, color, age, sex, religion, national origin, ancestry, pregnancy, sexual orientation, gender identity, gender expression, physical or mental disability, marital status, veteran or military status, or any other legally protected category.
For the health and safety of our employees, proof of Covid -19 vaccination will be required for all employees who will be at KiwiCo Mountain View. KiwiCo will make reasonable accommodations to this policy for sincerely held religious beliefs and medical reasons on a case-by-case basis. This will not impact the consideration of your candidacy.