Industrial Designer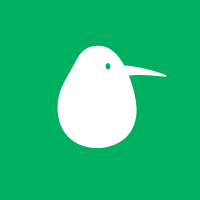 KiwiCo
Design
Mountain View, CA, USA
Posted on Wednesday, April 19, 2023
About Us
KiwiCo is an innovative e-commerce company that sparks kids' creativity and curiosity through offline and online materials and inspiration. We offer kids a delightful, engaging way to explore, create, and learn. Our core offering is a subscription service. We design and deliver awesome hands-on projects to kids. We also manage an e-commerce storefront and content platform. We take great pride and ownership in the products we build and in the community of parents and kids we serve. Our office is located in Mountain View, within walking distance to the Caltrain station. Currently, we work a hybrid schedule of Tuesday and Wednesday in-office and remote work the rest of the week.
Role and Responsibilities
We're looking for an industrial designer with experience in consumer packaged goods, packaging and branding to join our Product Insights team to help us elevate the end to end experiences we create for kids and families, from the moment of unboxing, to the look and feel of our products, to fun and engaging play. You are an independent go-getter, with strong design intuition, aligned with our promise to delight kids and families with fun and enriching experiences. In this role, you'll be responsible for supporting the Product Team in implementing a refreshed, exciting, and recognizable visual language for KiwiCo products. This includes working with the Product Insights team to define the look and feel and the packaging experience for new products, and working with the Product Design team on form studies, CMF strategies, and delivering manufacturable files. You have a great eye for design and know how to create something that captures the imaginations of kids and adults at a glance.
Qualifications
We seek team players with an infectious positive energy, great initiative, and a get-it-done attitude.
Experience designing for manufacture: 2-5 years+ designing physical products and packaging. Experience with all aspects of the product development process, from conception through to a finished product. You are passionate about the design process and pursue excellence in all aspects.
Ability to translate brand values into design details . You can zoom out, to understand context, research, and business needs to formulate a point of view, and zoom in to express that point of view through the smallest details of a product experience.
Strong prototyping skills. You're a maker at heart and love getting creative with your hands. You are proficient with a range of making tools: laser cutting, 3D printing, hand building, 3D modeling in Solidworks or Fusion360, and others.
Strong aesthetic communication. You are capable of creating compelling visuals for internal or external use, and enjoy orchestrating color, materials, and finishes to communicate use & user.Time management skills and ability to multitask. You will be responsible for prioritizing, organizing, and proactively bringing creative leadership across multiple projects. Effective time management is a must.
Passionate about kids, creativity, and play. You love kids and the power of hands-on learning and exploration for all ages. You love design that sparks curiosity and engagement.Collaboration & communication skills. We work closely with our Operations, Sourcing, Editorial, and Marketing teams. You have exceptional communication skills that allow fluid cross-functional team discussions, projects, and collaborations. A true team player.
Always learning. We enthusiastically dive into the unknown. You are someone who loves to learn, grow, and push the boundaries of what's possible.
Desired Qualifications
Proficient in visual communicationProficient in Adobe Suite (Illustrator especially)
Proficient in 3D modeling software (Solidworks or Fusion360)
Bachelor or Masters degree in Industrial Design or related field
2-5+ years experience designing products & packaging from concept to manufacturing
If you're passionate about delivering innovative, delightful, and enriching products and experiences for kids, we'd love to hear from you.
Diversity
KiwiCo is committed to creating a diverse environment and is proud to be an equal opportunity employer. Individuals seeking employment at KiwiCo are considered without regard to race, ethnicity, color, age, sex, religion, national origin, ancestry, pregnancy, sexual orientation, gender identity, gender expression, physical or mental disability, marital status, veteran or military status, or any other legally protected category.
For the health and safety of our employees, proof of Covid -19 vaccination will be required for all employees who will be at KiwiCo Mountain View. KiwiCo will make reasonable accommodations to this policy for sincerely held religious beliefs and medical reasons on a case-by-case basis. This will not impact the consideration of your candidacy.