Industrial Designer/Toy Designer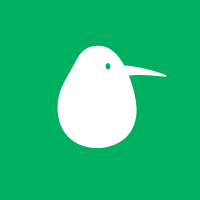 KiwiCo
Design
Mountain View, CA, USA
Posted on Friday, March 24, 2023
About Us
KiwiCo is an innovative e-commerce company that sparks kids' creativity and curiosity through offline and online materials and inspiration. We offer kids a delightful, engaging way to explore, create, and learn. Our core offering is a subscription service. We design and deliver awesome hands-on projects to kids. We also manage an e-commerce storefront and content platform. We take great pride and ownership in the products we build and in the community of parents and kids we serve. Our office is located in Mountain View, within walking distance to the Caltrain station. Currently, we work a hybrid schedule of Tuesday and Wednesday in-office and remote work the rest of the week.
Role and Responsibilities
We're looking for an Industrial Designer/Toy Designer to join our Product Design team and spearhead the development of compelling creative products for kids. You are an independent go-getter, with strong design intuition, interested in fulfilling our promise to delight kids and families with hands-on, educational toys and content. As a Product Designer with an industrial design background, you are responsible for ideating and concepting new products that compliment the current KiwiCo product assortment but explores new play patterns, materials and price points to appeal to a large audience. You are mechanically inclined and know how to make your concepts super fun and functional. But you also have a great eye for design and know how to make something that captures the imaginations of kids and their adults at a glance.
Ideation, brainstorming, and research of hands-on product concepts
. We're a fun, creative bunch and our products span themes across arts, crafts, science, imaginative play, and more. We love pushing the boundaries of what we can deliver to your doorstep!
Prototyping and design iteration. You must be a maker at heart.
Physical prototyping is our bread and butter, a daily activity that brings life to our ideas, informs design decisions, and drives our process forward. We like to get our hands dirty, move quickly, and iterate often.
Product testing and analysis of user feedback.
We hold weekly product testing sessions with kids, and the feedback we glean from these sessions deeply impacts our product direction.
Material sourcing and sampling.
We work with our Sourcing and Operations teams, as well as our manufacturers to ensure that our products meet the highest quality standards. As a Product Designer, you write product specs, sample materials, work with manufacturers, and are responsible for spreadsheets to track product quality and cost, ensuring we hit company targets.
Editorial.
A project is only as good as its instructions. We work closely with our Editorial team to create compelling and clear instructions sets, as well as magazine content and DIY activities.