Copywriter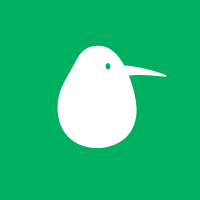 KiwiCo
Marketing & Communications
Mountain View, CA, USA
Posted on Wednesday, March 15, 2023
About Us
KiwiCo is an innovative eCommerce company that sparks kids' creativity and curiosity through offline and online materials and inspiration. We offer kids a delightful, engaging way to explore, create, and learn. Our core offering is a subscription service. We design and deliver awesome hands-on projects to kids. We also manage an e-commerce storefront and content platform. We take great pride and ownership in the products we build and in the community of parents and kids we serve. Our office is located in Mountain View, within walking distance to the Caltrain station. Currently, we work a hybrid schedule of Tuesday and Wednesday in-office and remote work the rest of the week.
We're seeking a Copywriter who can help bring to life KiwiCo's voice and brand positioning, through a variety of projects, ranging from campaign concepts and compelling product stories to CRM, social ad, and website copy. The ideal candidate is obsessively thoughtful and detail-oriented, has a mastery of both short-and-long-form copywriting, and has the ability to make complex concepts and big ideas accessible to both parents and a young audience alike. They will also have the experience and find joy in writing snappy, aspirational copy that is friendly, inviting, emotive, and most of all fun!
As one of the primary storytellers across our site and marketing channels, you'll play a critical role in developing buzz-worthy work that can elevate the KiwiCo voice, in our mission to equip children with the creative confidence to change the world.